Diploma Store makes novelty diplomas that are printed on 8.5 by 11 inch 65lb paper and shipped to you flat in a cardboard envelope to insure that your diploma arrives at your doorstep in excellent condition. Our novelty diplomas are suitable for you to mat and frame and then hang on your wall. You may choose white or parchment paper and all diplomas come with a brilliant gold foil seal. Your novelty diploma will look exactly like the one in the picture except that the names and dates will be the ones that you provide, there will be no frame around the picture, and of course that pesky "Copy" emblem will not be on your novelty diploma.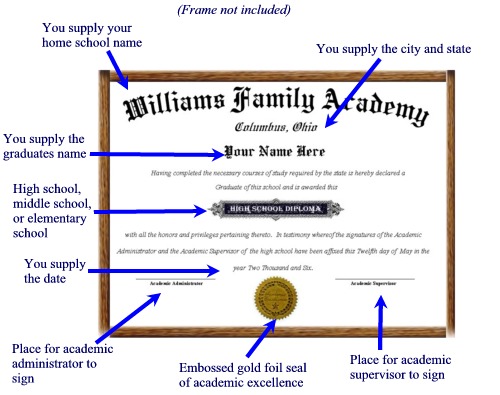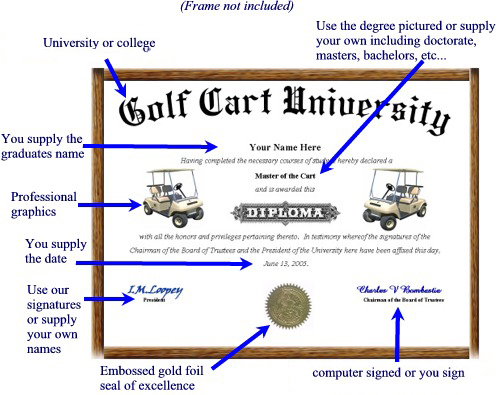 Are you or someone you know avid collectors of animals, cars, or other novelty items? Do you know a golfer, baseball player, or other sports lover? How about someone who is very proud of their occupation or hobby? Would you like to give a novelty gag gift to someone you work with? Purchase one of our unique novelty diplomas. Others will want to know where you got it!.
Homeschool students work hard to earn their high school diploma. We think they deserve a high quality diploma to display on their wall or to save as a keepsake. These official diplomas are worded to honor the graduate and document their achievement.

Get a free personalized gift card for gift Diplom
as!
Are you buying this novelty diploma as a gift for someone at a different address? I can ship the novelty diploma directly to your recipient and include a free handwritten gift card! Just specify your gift message in the messages field when you pay via PayPal. Be sure to include the correct shipping address. If you are using another payment method, be sure to include the message with your payment.